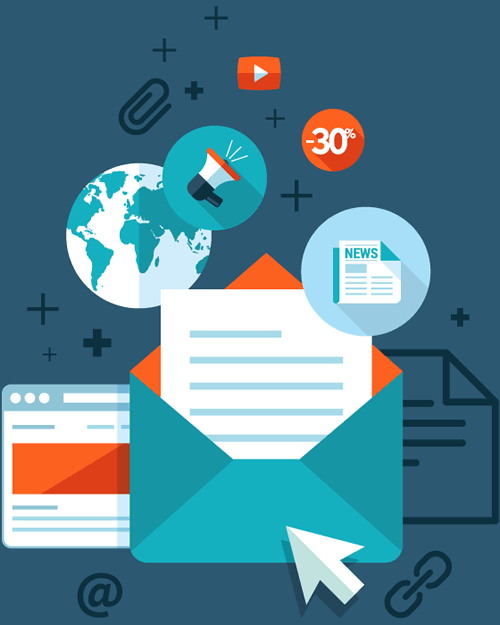 As a form of email marketing, newsletter is powerful, widely accepted and cost effective tool to reach, inform and engage your audience.
Cleverly designed and timed newsletter campaigns are often key tools in building both brand image and awareness as well as increase of sales.
Benefits:
Newsletters have the biggest ROI (Return on investment)
Precise real time metrics and analytics
Easy to use
Extremely scalable
What we do:
Custom made design according to brand guidelines
Highly tested templates that perform well in all major email clients
Detail user manual with explanations and best practices
Request a quote
Newsletter platform
Our preferred solution for email marketing is praised service called Campaign Monitor.
Campaign Monitor, a specialized email newsletter service, was launched in 2004 and by now has more than 100,000+ paying customers.
In more than 4 years of using Campaign Monitor as preferred newsletter platform for our customers and ourselves, we have developed a special set of skills and utilized all of the following awesome features:
Subscriber management
Subscriber segmentation
A/B testing
Social sharing
Detail analytics
Spam testing
Auto-responders
Responsive design
Why choose us?
Even the best tools in the world prove to be useless if you don't know how to use them properly. As easy as it might look, there are a lot of pitfalls in planning, designing and developing an email newsletter. These days it's easy to end up on a spam list and your email simply looks terrible to specific email clients. Drag-and-drop features and ready to use templates are often miles away from your brand's book of design and guidelines.
We ensure your newsletter behaves and looks great on all supported email browsers (depending on the limits of that browser). In addition, we'll provide you with detailed user manuals of how to use the system for your specific needs and help you interpret analytics data.
With personal help and guidance we'll introduce you with best practices, unwritten rules and newsletter etiquette or to makes things easier, we can even run the whole campaign for you.
Our custom made templates support a wide-variety of email browsers/clients such as Google Gmail, Gmail Android, Microsoft Outlook, Outlook.com, Windows Live Desktop, Windows Phone, Apple Mail, iOS devices (iPhone, iPad), Thunderbird, Yahoo! mail and many others.