RCS.hr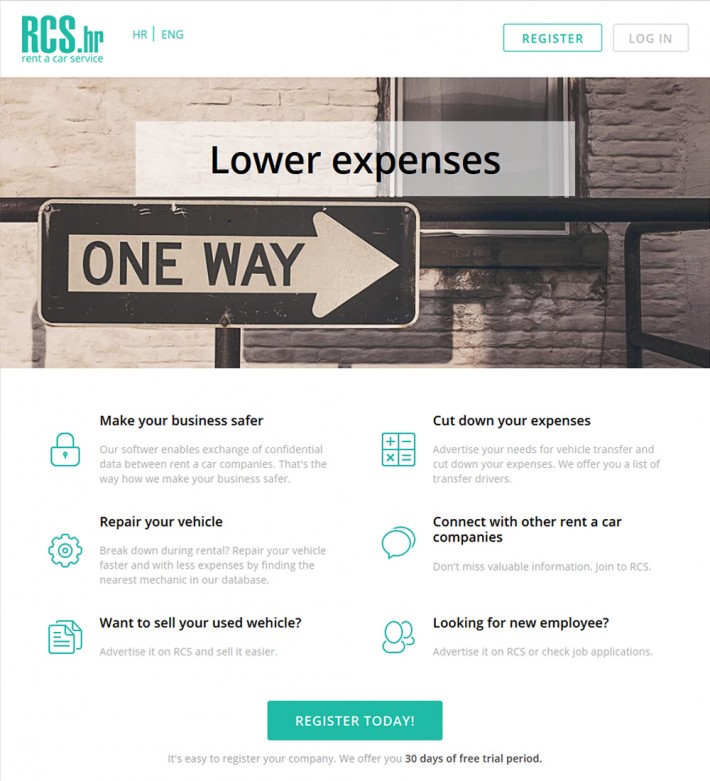 About project
RCS.hr is an internal rent-a-car communication portal. Their services are aimed to offer help to rent-a-car companies to make their business easier and safer. They can also offer help to rent or buy a second hand rent-a-car vehicle or find a job in rent-a-car business.
What have we done
We have been asked to redesign user-interface and to make better user-experience. Since the project was made in Java with very old front-end approach we had a lot of cleaning up unnecessary and unused code before even we can start implementing new design.
We have also made new landing page for new unregistered user, optimized business processes and provide constant support to client.
In summary what we done is:
made and implemented new design
repair old and unused Java code
made custom email notifications
made new landing page
stress-testing of back-end and front-end
provide support and consulting