ERP integration
Enterprise resource planning (ERP System) is software that integrates all those fancy acronyms (CRM, SRM, PLM, BI, SCM, HR, ecommerce) into a vital tool for every success-driven organization.
Once an exclusive power-tool of large enterprises, today has became a crucial game changer to all organizations that need precise, up-to-date information from various sources shaped to fit your needs.
Get your offer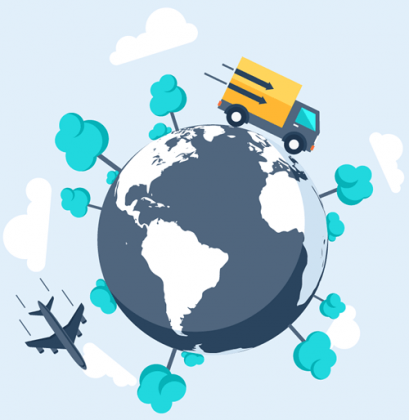 Standard ERP components include:
1

Transactional database

2

Management portal/dashboard

3

Business intelligence system

4

Customizable reporting

5

Resource planning and scheduling

6

Product analysis
7

External access via technology such as web services

8

Search

9

Document management

10

Messaging/chat/wiki

11

Workflow management
How can I benefit from ERP software?
Throughout the lifespan of every organization various software solutions for serving specific needs are developed or implemented. With the growth of business units, operations, number of clients, suppliers, products and business itself, it becomes increasingly difficult to gather and process large amounts of data from various sources and in various formats. Data sharing and information flow between specific business units such as sales, production, invoicing, and logistics is often the bottleneck of every organization.
You need a tool that seamlessly integrates into one existing system, knows how to fetch, interpret and display data in the right way to the right people. This real time ERP system does just that.
What we offer
As every organization is a specific "ecosystem" with various organizational structures, tools and workflows, we believe that none of the out-of-the-box ERP software can be shaped to exactly suit customers needs (irrespectful of the time and cost of complex integration procedures).
Going by experience, only tailor-made solutions can truly consolidate all of the ideas, habits, wishes and best practices into one robust and practical decision making tool such as the ERP system.
ERP software developed with us is:
Customizable - developed exactly for your business needs
Easy-to-use - simple and intuitive interface ready for daily use
Powerful - integrates all your business data and processes into one unified system
Secure & reliable - strong protection mechanisms, multiple user roles, reliable data storage, processing, and backup mechanism