Website development for Diving Center B-24
About project
B-24 Diving center is scuba diving center located in Komiža on island Vis, Croatia.
It offers the best diving spots on Vis island and not just that, they offer an SDI/TDI courses as well as freediving courses with Freediving champion Veljano Zanki.
Old site had outdated and confusing design, and it was slow and time-consuming to add and manage its content.
That is why we were asked to make a redesign and implement a new CMS for easier and more efficient content management.
As always we have opt-in for SilverStripe because of its ease-of-use for end client as well as its performance, usability and effectiveness.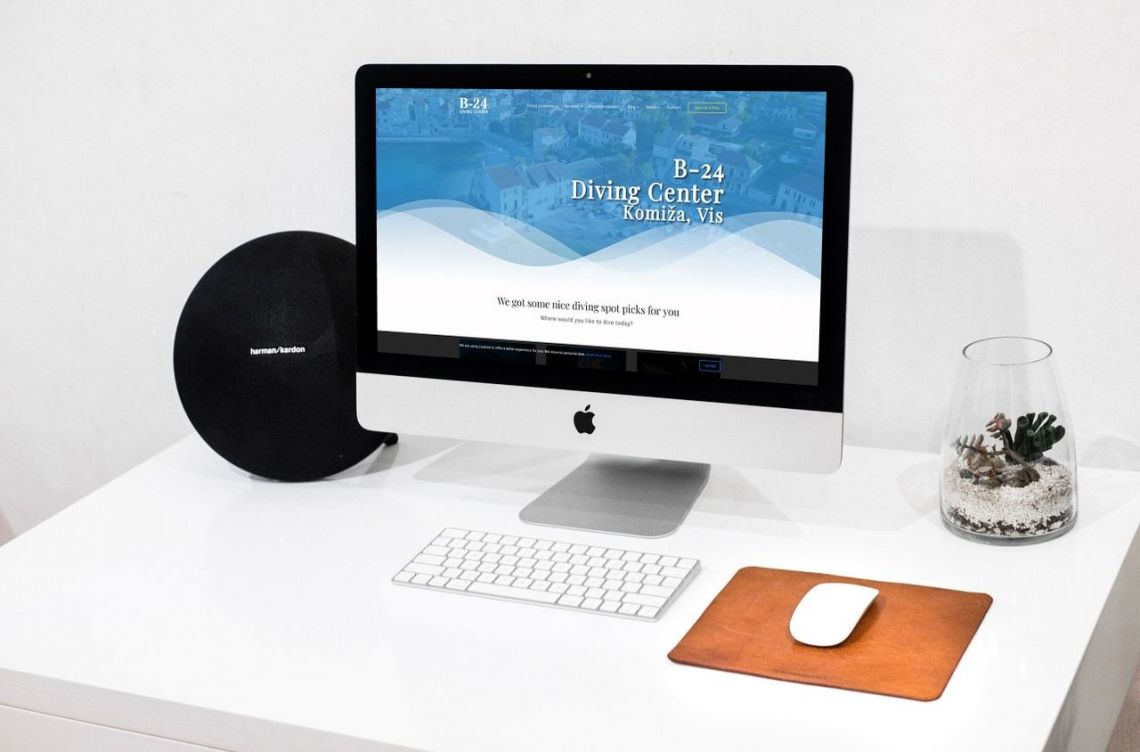 The challenges
The challenge was to reconcile the old website with a new "full-of-life" design that is easier to handle. We have focused on gathering and revamping relevant content with new professional and real photographs.
The next challenge was to implement new CMS to facilitate adding new content to the website.
The solution
We made a redesign of the entire website, focusing on making it easier to navigate. Redesign was also adapted for tablet and mobile devices with mobile-first approach.
100+ pages has been produced and customized in order to improve sites organic presence and to save on future advertisements.
Latest version of SilverStripe CMS has been used with combination of Elemental module. It's diversity and configurability enabled us to produce dozen of block types in order to edit a content.
We developed and implemented forms for booking and light CRM system for query management.
Other features we implemented:
Custom form for booking a dive

Email template for notifying administrators of inquiries

GDPR compliant forms

Advanced caching controls

Advanced image processing 

Content shortcodes and templates

Multilanguage